Uzbekistan topped the medal table at their home IBSA Judo World Cup in Tashkent on Monday.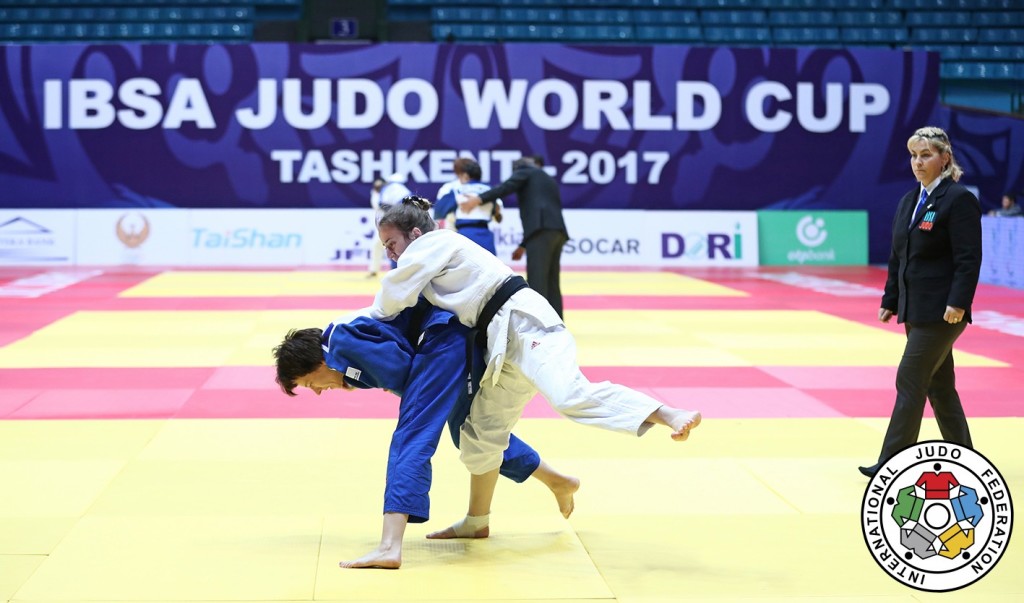 The one-day Visually Impaired judo competition followed the IJF Tashkent Grand Prix in the same venue and was broadcast live and free on the IJF platforms with sporting and technical experts and officials from the IJF supporting the IBSA Judo organising team.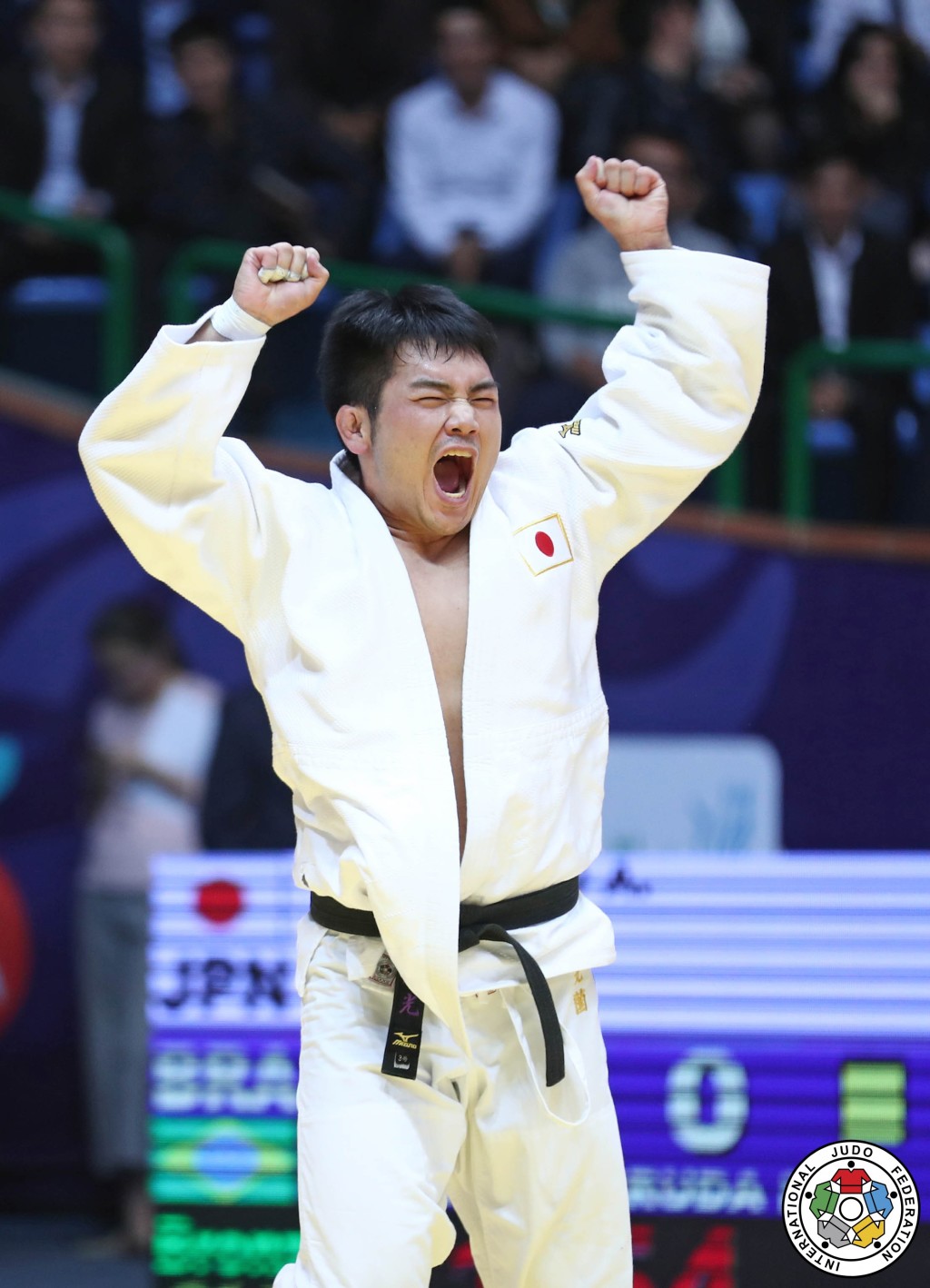 Tashkent's first international VI event attracted 139 judoka from 25 nations and hosts Uzbekistan, who starred at the Rio 2016 Paralympics, finished top with four gold, three silver and four bronze medals.
South Korea were second with four gold, one silver and two bronze medals ahead of Ukraine who accumulated two gold medals and one bronze.
"I am very satisfied with the competition, there was a good atmosphere and the sport hall was completely full," said IBSA Judo President Norbert Biro.
"The IJF referees, although it is a new experience for some of them, worked together very smoothly. We are pleased with the number of athletes and delegates that have attended, here in Tashkent. This is the first time that IBSA has been supported by the IJF in a World Cup and I hope it will not be the last time that we have this great collaboration."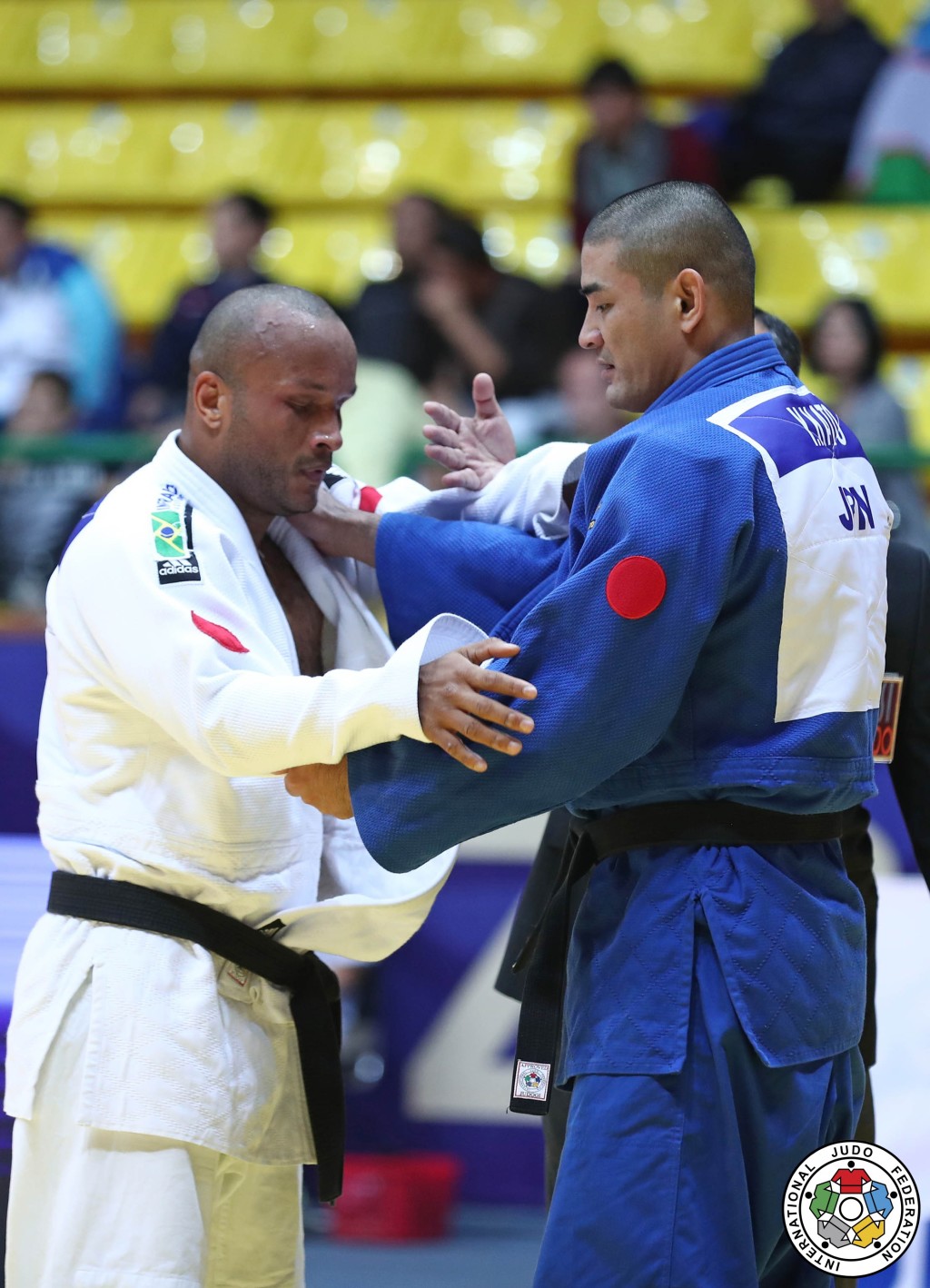 IBSA Judo World Cup Tashkent 2017 (UZB Tashkent, 9 Oct. 2017) 12-Oct-2017 - 20:32:04 TTA - (c) by Real-Time Sports Communication - www.ippon.org -60 kg 1. NAMOZOV, Sherzod B2 UZB 2. BOLOGA, Alexandru B1 ROU 3. LEE, Minjae B2 KOR 3. SARIYEV, Anuar B2 KAZ 5. CIFTCI, Recep B2 TUR 5. ODILOV, Fazliddin B3 UZB 7. ANDO, Daisuke B2 JPN 7. HIRAI, Takaaki B3 JPN -66 kg 1. YOUN, Yongho B3 KOR 2. AAJIM, Munkhbat B3 MGL 3. GAVILAN LORENZO, Luis Daniel B3 ESP 3. LAMRI, Sid Ali B3 ALG 5. TURUMBETOV, Azamat B3 KAZ 5. TUYMURODOV, Adizjon B3 UZB 7. GARCIA OROZCO, David B2 ESP 7. NDYEBO, Lamani B2 RSA -73 kg 1. SAYIDOV, Feruz B3 UZB 2. KORNHASS, Nikolai B2 GER 3. KUTUEV, Vasilii B2 RUS 3. MESKINE, Mehdi B3 ALG 5. GAVILAN LORENZO, Alvaro B3 ESP 5. NIGMATOV, Utkirjon B3 UZB 7. ENKHTUYA, Davaadagva B2 MGL 7. ROSA, Denis B2 BRA -81 kg 1. LEE, Jung Min B2 KOR 2. MIRZAEV, Nurbek B3 UZB 3. KHALILOV, Sharif B3 UZB 3. KITAZONO, Aramitsu B1 JPN 5. NOURI JAFARI, Seyed Omid B2 IRI 5. PEREIRA ARRUDA, Harlley Damiao B1BRA 7. JOUBERT, Jacque B2 RSA 7. KATO, Yuji B1 JPN -90 kg 1. BOBOEV, Shukhrat B3 UZB 2. LEE, Yuhan B2 KOR 3. FEDIN, Vladimir B3 RUS 3. STEWART, Elliot B3 GBR 5. CAVALCANTE DA SILVA, Arthur B1 BRA 5. MILANO, Marc B3 GER 7. BOZOROV, Kuvondikjon B3 UZB 7. TEODORI, Valerio Romano B1 ITA -100 kg 1. INGRAM, Samuel B3 GBR 2. SKELLEY, Christopher B2 GBR 3. CHOI, Gwang Geun B1 KOR 3. TIES, Ricky B2 USA 5. GOODRICH, Benjamin B3 USA 5. TENORIO, Antonio B1 BRA 7. ALAEV, Sulaymon B3 UZB 7. UPMANN, Oliver B2 GER +100 kg 1. KHEIROLLAHZADEH, Mohammadreza B3 IRI 2. HODGSON, Jack B2D GBR 3. ARAUJO, Wilians B1 BRA 3. SHARIPOV, Shirin B3 UZB 5. MASAKI, Kento B2 JPN 5. TASTAN, Onur B2 TUR 7. 7. IBSA Judo World Cup Tashkent 2017 (UZB Tashkent, 9 Oct. 2017) 12-Oct-2017 - 20:32:04 TTA - (c) by Real-Time Sports Communication - www.ippon.org -48 kg 1. HALINSKA, Yuliya B2 UKR 2. BRUSSIG, Carmen B2 GER 3. HANGAI, Shizuka B2 JPN 3. TASIN, Ecem B1 TUR 5. KHURRAMOVA, Lobar B3 UZB 5. KOMILOVA, Yokukhon B3 UZB 7. GEREYEVA, Gulnar B3 AZE 7. VIJAYASHANTHI, Ravi B1 IND -52 kg 1. CHERNIAK, Inna B3 UKR 2. SALAEVA, Sevinch B3 UZB 3. BRUSSIG, Ramona B2 GER 3. LI, Yanqing B2 CHN 5. GAGNE, Priscilla B1 CAN 5. ISHII, Ayumi B2 JPN 7. ARNDT, Marissa B1 USA 7. TURAEVA, Umida B3 UZB -57 kg 1. SAMANDAROVA, Parvina B3 UZB 2. LIN, Zhilian B3 CHN 3. CELIK, Zeynep B2 TUR 3. HONCHARUK, Valeriia B3 UKR 5. DOS SANTOS LINS, Maria Nubea B2 BRA 5. HIROSE, Junko B3 JPN 7. SHERIPBOEVA, Nafisa B3 UZB 7. -63 kg 1. JIN, Songlee B2 KOR 2. ARAUJO, Lucia B3 BRA 3. OGAWA, Kazusa B2 JPN 3. PERNHEIM, Nicolina B1 SWE 5. LKHAIJAV, Turuunaa B1 MGL 5. MANI, Susheela B1 IND 7. 7. -70 kg 1. MARTINS, Alana B2 BRA 2. ALIBOEVA, Vasila B3 UZB 3. RAHIMOVA, Gulruh B3 UZB 3. 5. 5. 7. 7. +70 kg 1. PARK, Hayeong B2 KOR 2. SAVOSTYANOVA, Tatiana B2 RUS 3. TASBAG, Mesme B3 TUR 3. YUSUPOVA, Feruzakhon B3 UZB 5. SILVA, Rebeca B3 BRA 5. YULDASHEVA, Iroda B3 UZB 7. NYAMAA, Altantsetseg B2 MGL 7.
IBSA Judo World Cup Tashkent 2017: Medals (UZB Tashkent, 9 Oct. 2017) 12-Oct-2017 - 20:32:17 www.ippon.org (c) International Judo Federation IJF 1st place 2nd place 3rd place 5th place 7th place 1. UZB Uzbekistan 4 3 4 6 4 2. KOR Korea, South 4 1 2 0 0 3. UKR Ukraine 2 0 1 0 0 4. GBR Great Britain 1 2 1 0 0 5. BRA Brazil 1 1 1 5 1 6. IRI Iran 1 0 0 1 0 7. GER Germany 0 2 1 1 1 8. RUS Russia 0 1 2 0 0 9. CHN China 0 1 1 0 0 10. MGL Mongolia 0 1 0 1 2 11. ROU Romania 0 1 0 0 0 12. JPN Japan 0 0 3 3 3 13. TUR Turkey 0 0 3 2 0 14. ALG Algeria 0 0 2 0 0 15. ESP Spain 0 0 1 1 1 15. USA United States of America 0 0 1 1 1 17. KAZ Kazakhstan 0 0 1 1 0 18. SWE Sweden 0 0 1 0 0 19. IND India 0 0 0 1 1 20. CAN Canada 0 0 0 1 0 21. RSA South Africa 0 0 0 0 2 22. AZE Azerbaijan 0 0 0 0 1 22. ITA Italy 0 0 0 0 1